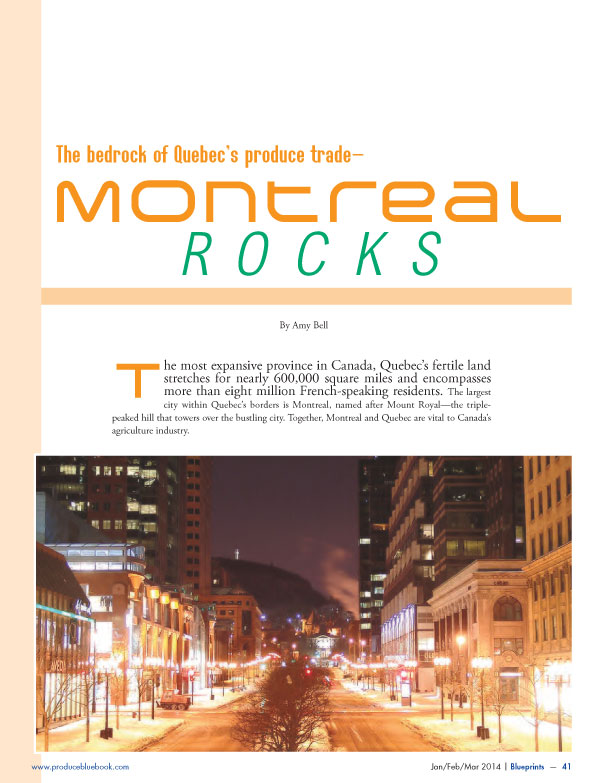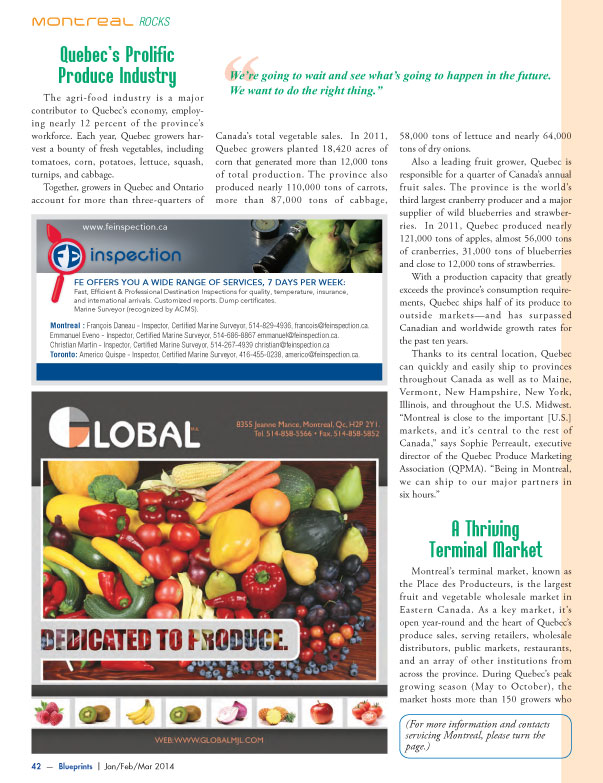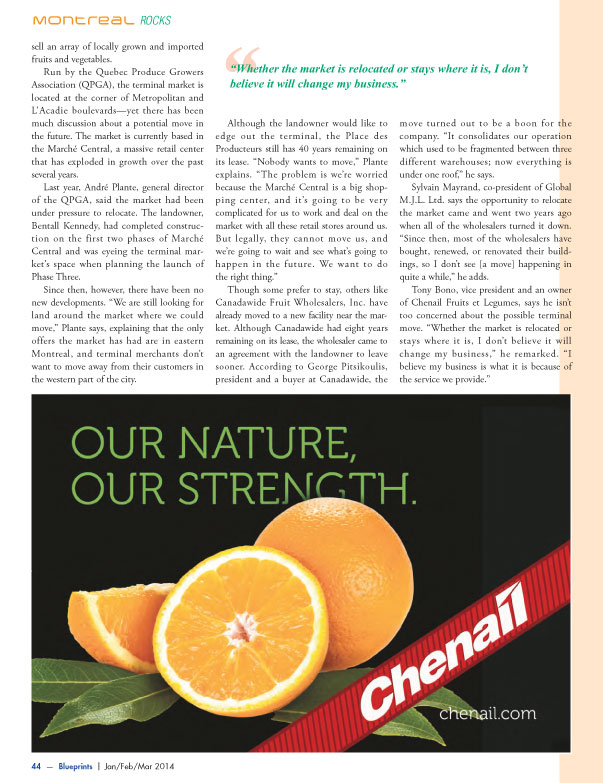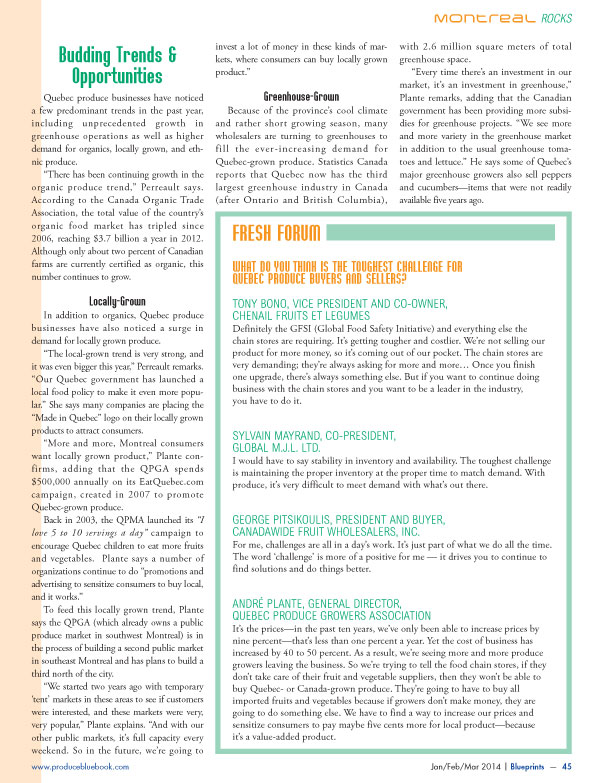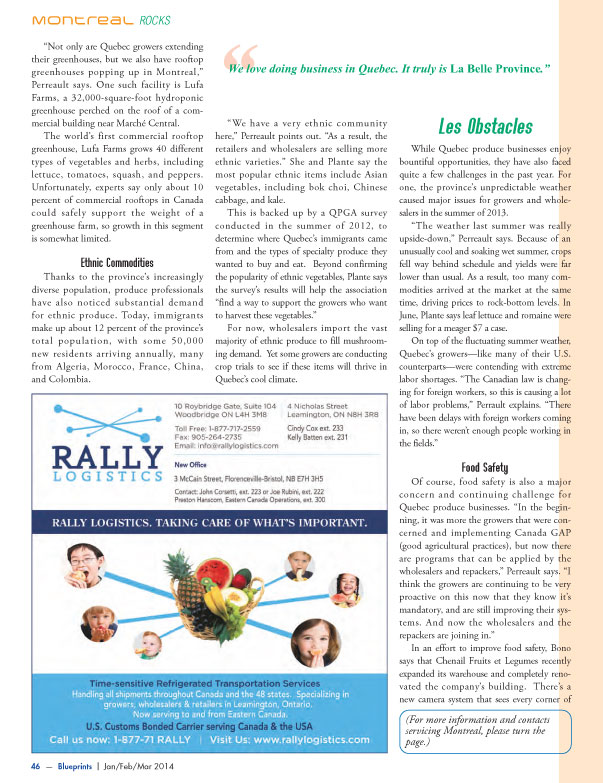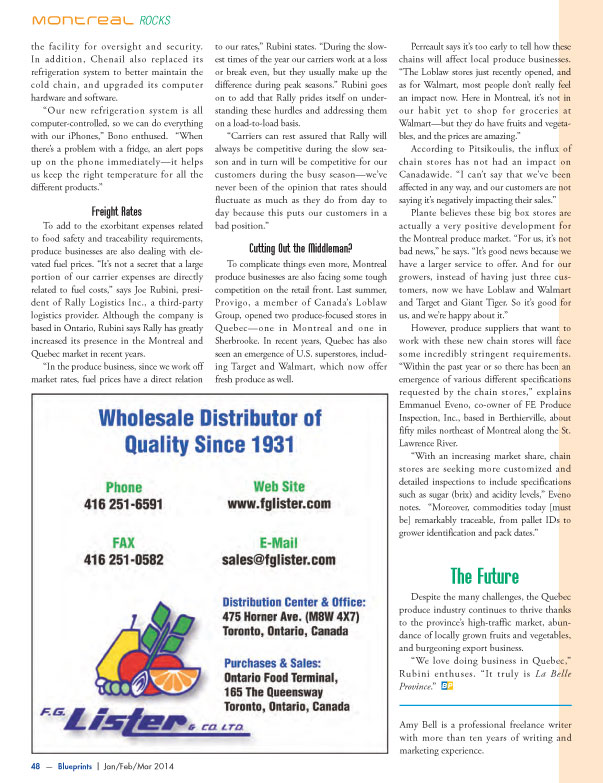 PROJECT INFO
TITLE: Montreal Rocks
PUBLICATION: Blueprints, the Blue Book's trade publication for fresh produce professionals
DESCRIPTION: Spotlight article on Montreal's produce trade
TESTIMONIAL
"I can always count on Amy of WritePunch to deliver well-written content, on time, and at the appropriate word count. Whether it's a feature article, expansive spotlight, or highly technical content, I know Amy will come through. Highly recommended."
–Taryn Pfalzgraf, Editor, Blue Book Services, Inc.
EXCERPT:
The most expansive province in Canada, Quebec's fertile land stretches for nearly 600,000 square miles and encompasses more than eight million French-speaking residents. The largest city within Quebec's borders is Montreal, named after Mount Royal—the triple-peaked hill that towers over the bustling city. Together, Montreal and Quebec are vital to Canada's agriculture industry.
Quebec's Prolific Produce Industry
The agri-food industry is a major contributor to Quebec's economy, employing nearly 12 percent of the province's workforce. Each year, Quebec growers harvest a bounty of fresh vegetables, including tomatoes, corn, potatoes, lettuce, squash, turnips and cabbage. Also a leading fruit grower, Quebec is responsible for a quarter of Canada's annual fruit sales. The province is the world's third largest cranberry producer and a major Canadian producer of wild blueberries and strawberries. In 2011, Quebec produced nearly 121,000 tons of apples, almost 56,000 tons of cranberries, 31,000 tons of blueberries and close to 12,000 tons of strawberries.