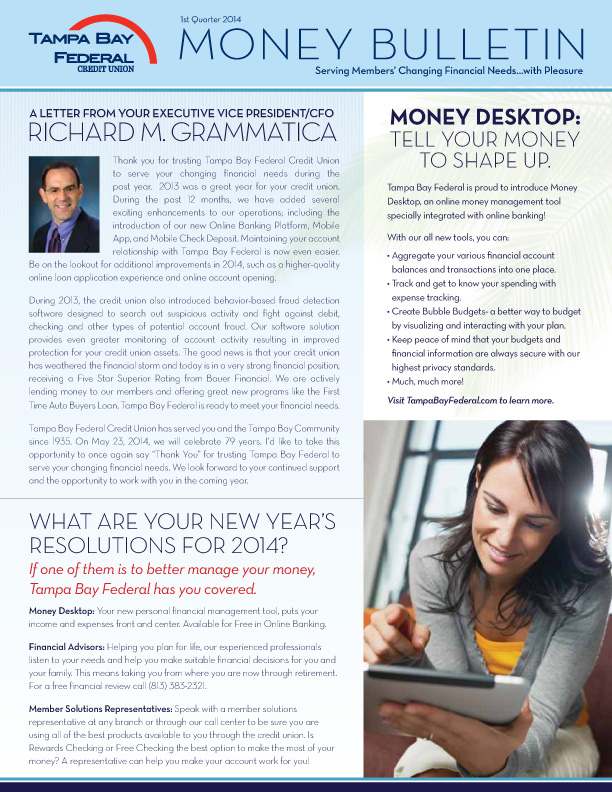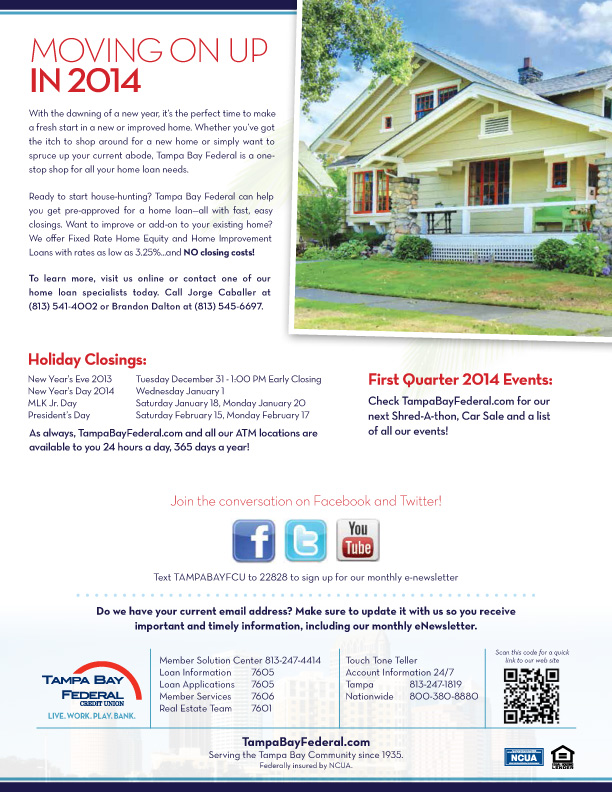 PROJECT INFO
CLIENT: adfinity
PROJECT: Tampa Bay Federal Credit Union Newsletter
TESTIMONIAL
"WritePunch is not the cheapest option we have for copywriting, but it is certainly our best option. The quality of the writing is phenomenal and because we don't have to go back for second drafts it offers a better value compared to less expensive, less talented writers."
–Doug Clery, Owner, adfinity
EXCERPT:
Moving On Up in 2014
With the dawning of a new year, it's the perfect time to make a fresh start in a new or improved home. Whether you've got the itch to shop around for a new home or simply want to spruce up your current abode, Tampa Bay Federal is a one-stop shop for all your home loan needs.
Ready to start house-hunting? Tampa Bay Federal can help you get pre-approved for a home loan—all with fast, easy closings. Want to improve or add-on to your existing home? We offer Fixed Rate Home Equity and Home Improvement Loans with rates as low as 3.25%...and NO closing costs!
To learn more, visit us online or contact one of our home loan specialists today.